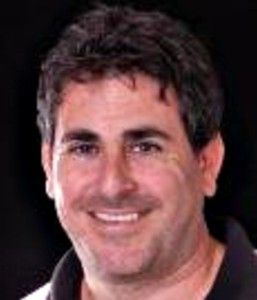 Jupiter Jim saved me!
I originally built my site a few years ago and it was getting dated so I began consulting with different site builder. I spoke with one that stated there was no possible way to transfer my existing WordPress site to a different theme. They advised me that they needed to build me a custom site and it was going to cost me thousands. Upon discussing my situation with another business associate, she recommended that I speak with Jupiter Jim as she was impressed with his services. I immediately reached out to Jupiter Jim and was very pleased with his responses to all my questions. He informed me that he was able to do what the others all said they could not do and he was only going to charge me as if I was a new site he was building even though I had over 200 pages that needed to be transferred. As we were further discussing what I wanted him to do, I realized that my site (which was still with the old company) was hacked and broken.
Apparently it had a malware issue.
I called Jupiter Jim in a panic to say the least. He calmed me down and advised me that he can expedite my new site and have me up and running quickly. He did exactly that, he quickly created a temporary site (one that most people would have been happy with as their final site) and took it live within 48 hours. He then had everything tuned in exactly as I wanted it within just a couple weeks after that. He did an excellent job at simplifying my project, completing it at a more than reasonable rate and still remains my go to guy with any further website needs I have. My new site is great, take a look if you question what I say - claimconcepts.com. My traffic has increased and Jupiter Jim is forever going to be my webmaster.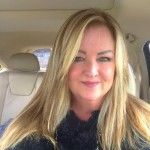 Jupiter Jim is the BEST!!!
He is so wonderful, patient, knowledgeable and kind! He is also available almost 24/7! I admin a group of thousands of professional pet sitters on Facebook and I promote Jim to all of them! He builds beautiful sites that are not "Cookie Cutter" sites like so many are. My site is killing it on Google and bringing me 90% of all new business! Jim has the highest integrity out there. I trust him completely and depend on him probably more than I should, but he never waivers from being the best and the consummate professional with proven results! My business is thriving, my site is stunning and I couldn't be happier! Thank-you Jim!!!
I can't say enough on how much Jim helped me. Jim helped me in every step of the way from building my website, marketing, social media, advertising, ect. Everyday we were on the phone for hours coaching me through everything and helping me every step of the way. He has become a life long friend of mine and I will never forget how much he has helped me grow my business to what it is today and how much it will grow in the future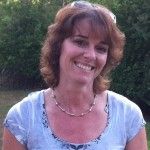 Working with Jupiter Jim has been the best!
He hand held me through creating the website I had envisioned and I love it!!!! He taught me enough to be able to make most of my own changes moving forward, yet I know he will be there if I need him for the hard stuff. I had a lot of specific requests to fine tune my site and he was able to accomplish all that I threw at him. My site is beautiful and easy to use. Jupiter Jim is a true professional, works in a timely manner, a good teacher and a great guy. I got more than my money's worth and couldn't be happier.
It has been a pleasure to work with Jim for the past 2 years. He is very talented and enthusiastic. I love how he shows you step by step how to work on your website. He has amazing patience. It has taken me almost 2 years to get my business figured out and aligned with my personal goals. Jim has really helped and inspired me. Thanks Jim for all of your hard work and always being there for me when I need you! I will always consider you a true friend.

You're gonna get more than just someone who'll help you build a website. Jim is a light of encouragement and support who'll make you believe that your dreams are possible.
You're not just getting a website developer, you're get an empowering voice that encourages you to be true to yourself and pursue your calling. The part he plays in bringing your vision to life is priceless.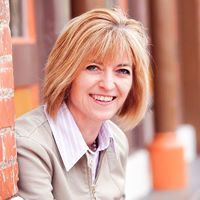 Jim is a consummate professional!
He works harder and smarter than most people I know. We have worked together for the past 4 years and projects have included gourmet chocolate, leadership and natural health. He put together my site - KelwayHealth.com You are guaranteed to be delighted when you decide to work with him.
He also offers the best value in the business and that matters when you are getting set up!

I met with Jupiter Jim several years ago and was immediately inspired by his enthusiasm and passion.
He then introduced me to his lead developer, Mike Nichols, who was equally passionate and compassionate in his interactions with me.
This dynamic duo have gone above and beyond with multiple technological aspects of my business. They have helped me build more than one website and spent time patiently teaching me about using my own site. They have also invested countless hours in managing website security, assisting with webinar technology, and helping customers with issues regarding the website. They have been highly responsive to our questions and concerns regarding our website. Bottom-line, they very much care about delivering great services at the highest quality. I feel extremely lucky that I found them!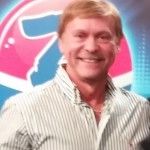 Jupiter Jim rocks.... I had a terrible experience with my original web designer and this is how I came across with Jupiter Jim. I just about had given up with the web page design and Jupiter Jim encouraged me not to give up with my idea and the importance of a responsive, well design web page and how it could benefit a business like mine.
It all started with a telephone call to Jupiter Jim, I explained the business module, expressed the concept and the idea of what I wanted the web page to look like. Jupiter Jim gave the options available and the assurance that we could make that dream a reality. He was very upfront with me that the idea I had would take time, effort, lots of work and dedication on my part and that he was willing to invest his knowledge and time as long as I didn't give up. It was a no brainer for me!
We started working together and from day one I could tell I had found the right person to develop what I needed and wanted. Jupiter Jim became my mentor. Under his guidance, knowledge, support and personal ideas we developed a web page second to none. Every time I opened the page, a new idea came about and Jupiter Jim was there to guide me and to give me his own personal feedback. We shared ideas and implemented proven concepts that at the end were priceless.
Jupiter Jim walked along side with me and became more than my web designer or my teacher... he became a true friend! We shared more than just the aspect of a business relation, Jupiter Jim was always there when I needed him the most.
Thank You Jim for sharing your knowledge and your friendship with me. Best to you my friend!
Thank You,
Oscar Lopez
Home Inspector HI8604
St Cert RE Appraiser RD2387
Tel: 786.303.3035
Please Enter Your Testimonial Below!